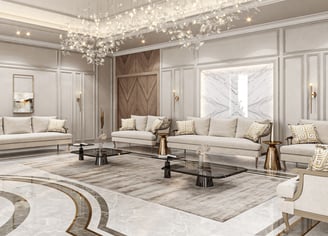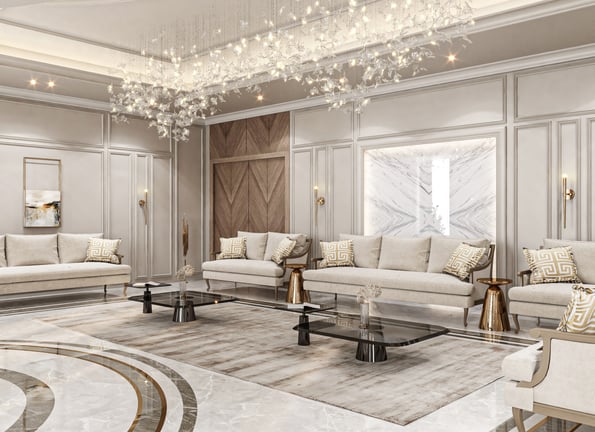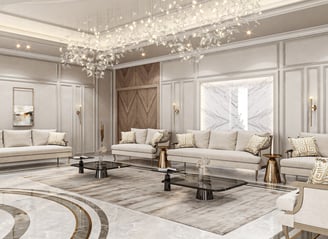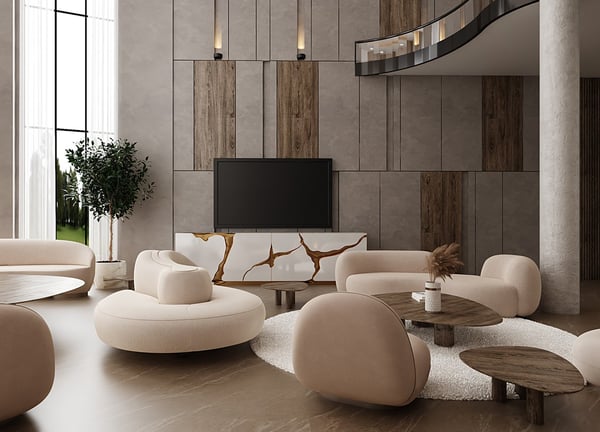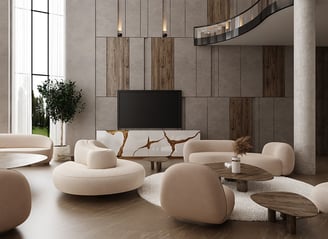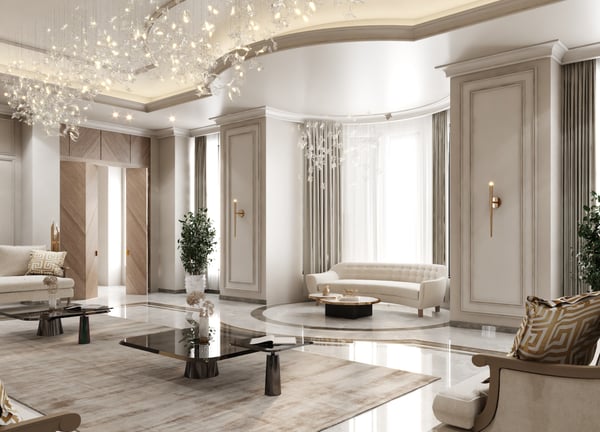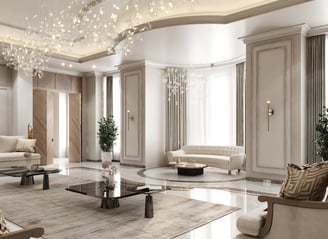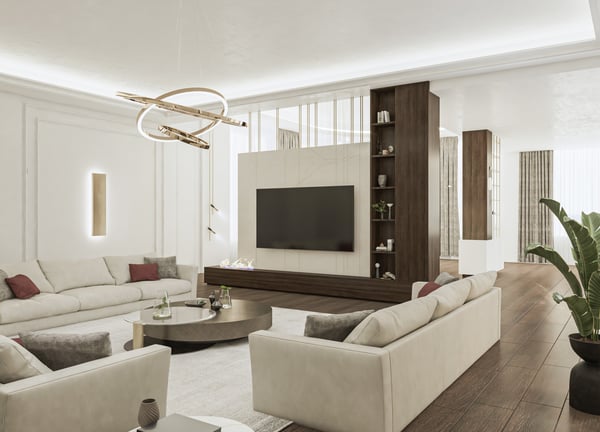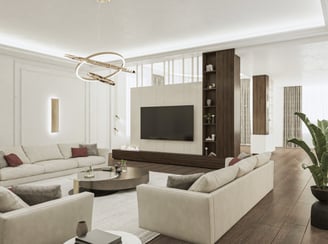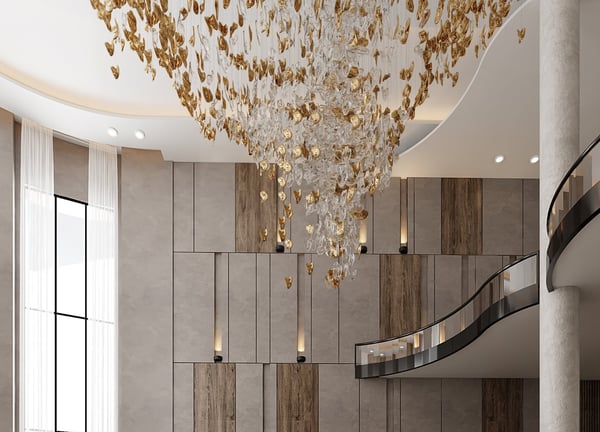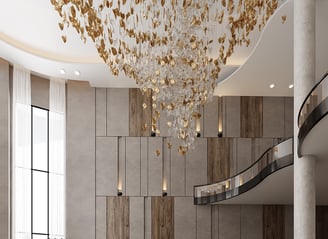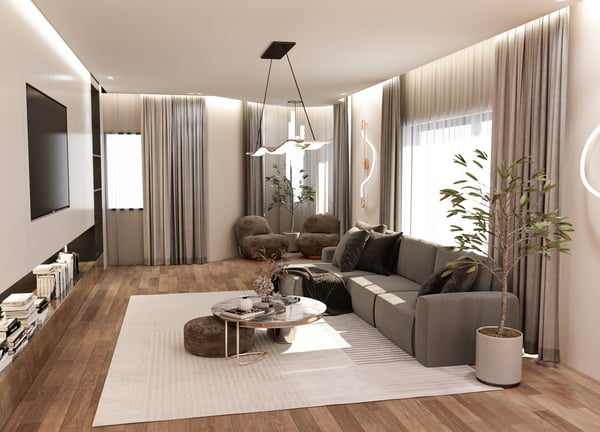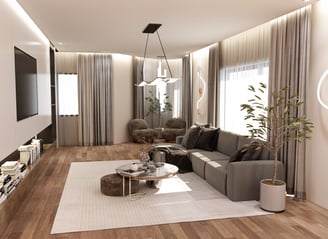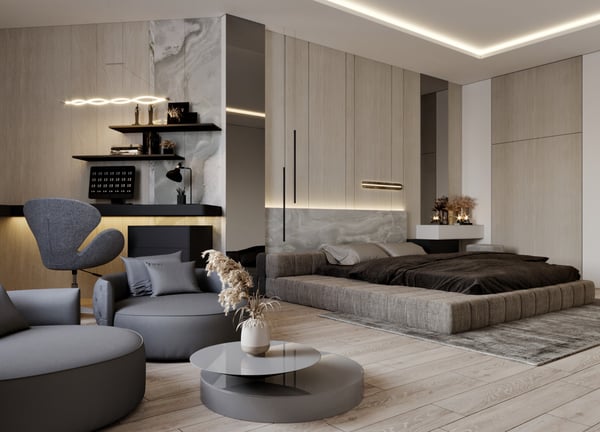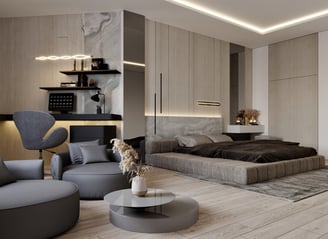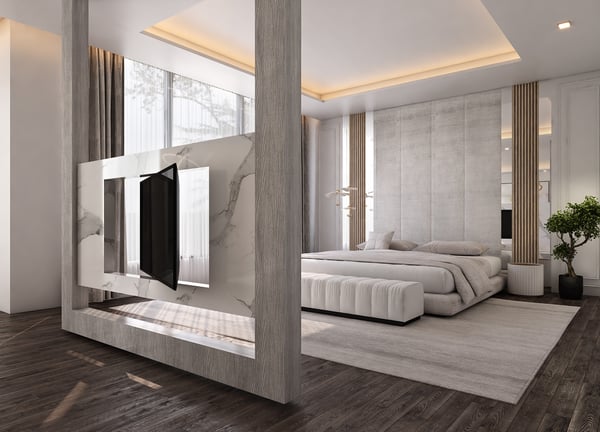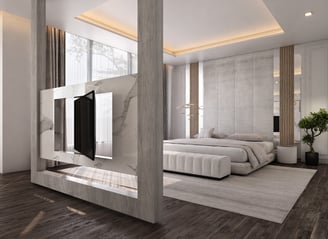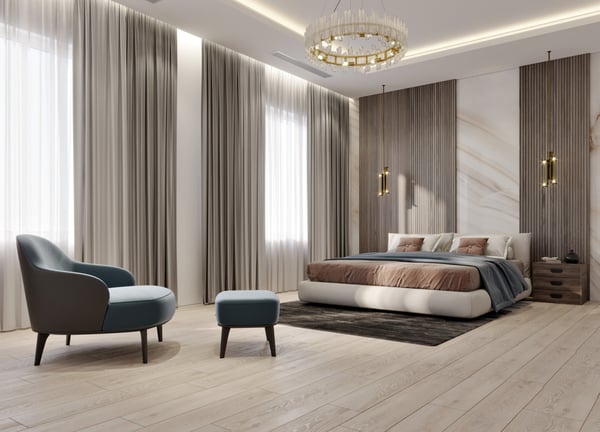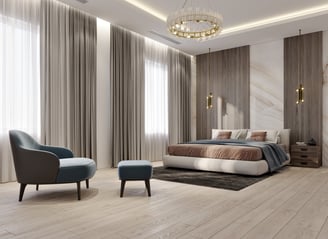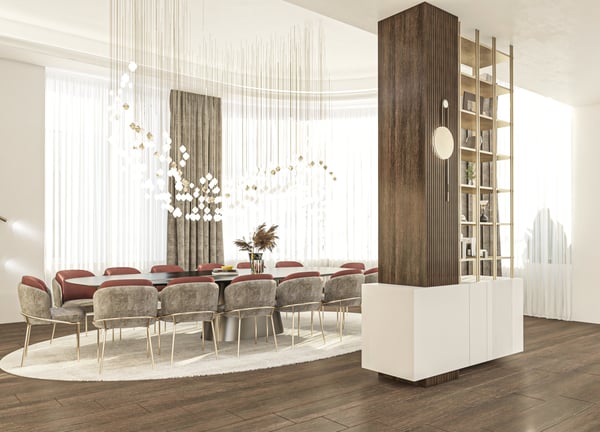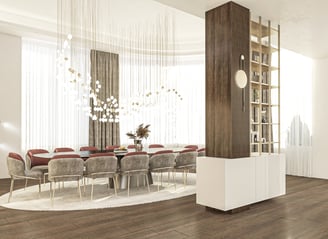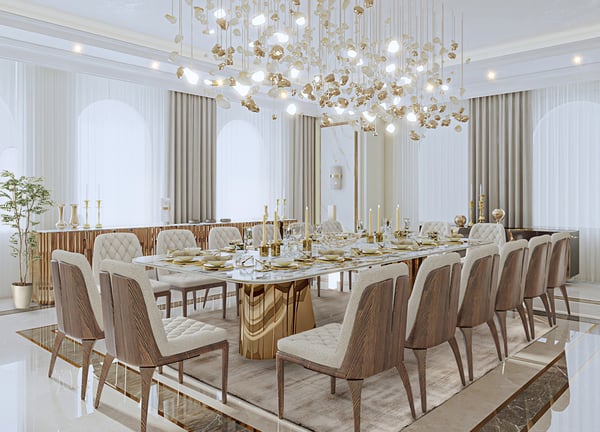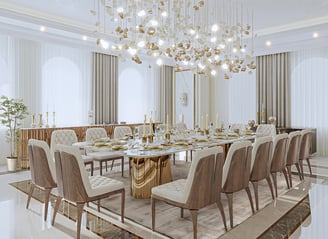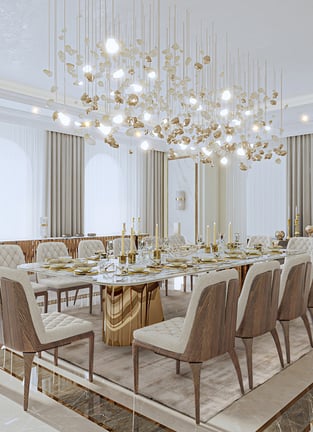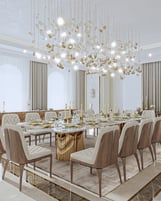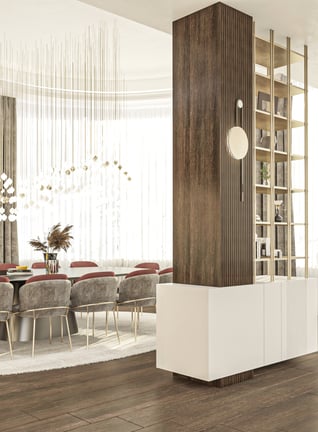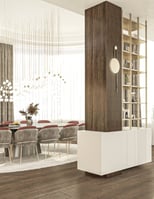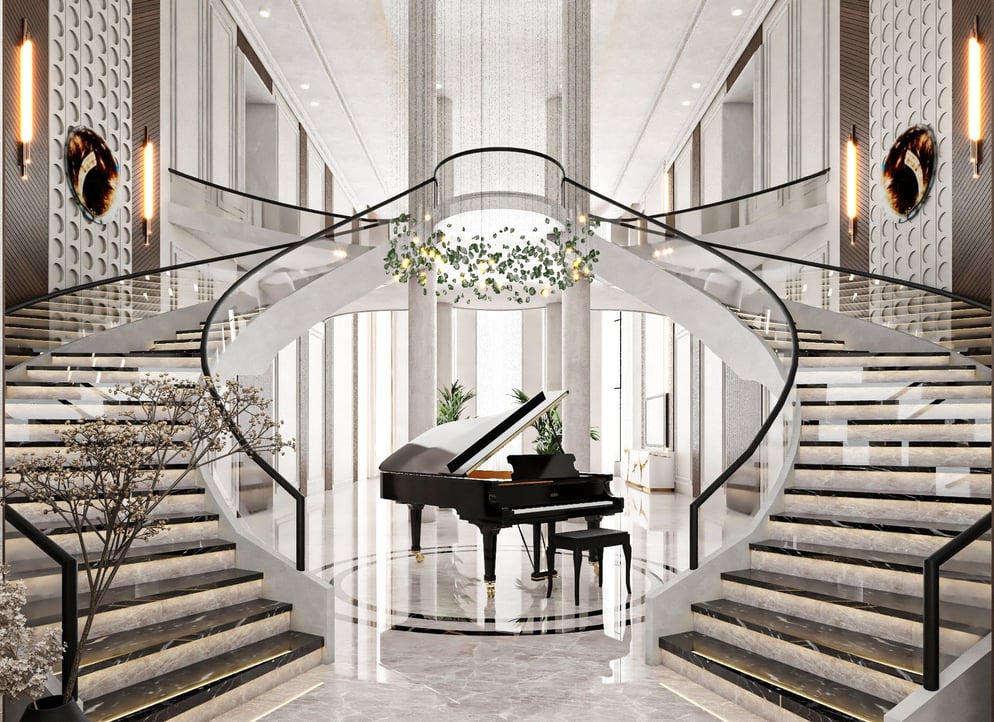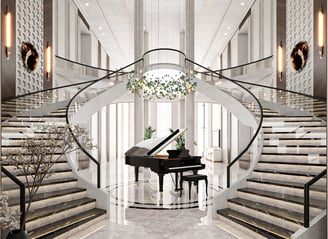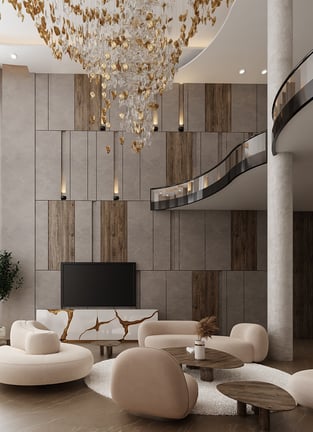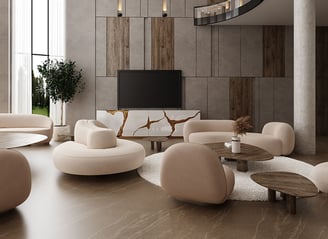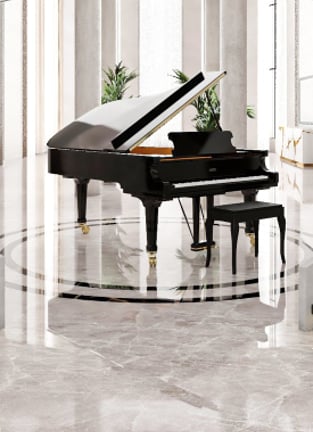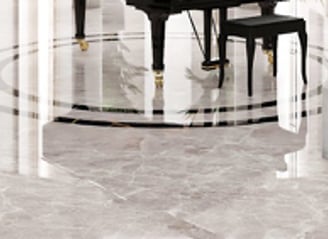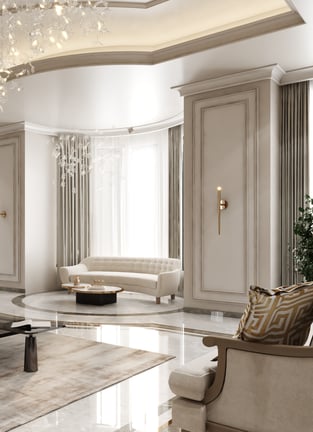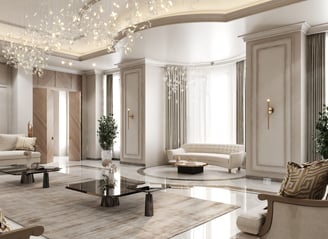 Project Location: Al Juraina 1, Alsharjah
The New Classic Design retains the kind of charm that is unlikely to fade.
It is the perfect example of the stylistic developments, as it represents the modern interpretation of classic style. The interiors are accents of elegance, value and stylistic. The usage of the curved, enveloping lines, silky fabrics, colors in walnut or elm finishes, gold leaf decorations, elegant silk-screen prints, neoclassical furnishings refined marble surfaces, precious woods and shiny palettes that wink at precious metals. We played with the alternation of materials and colors, inserting modern-inspired cladding in strategic points of the villa with textured, warm and neutral colors.