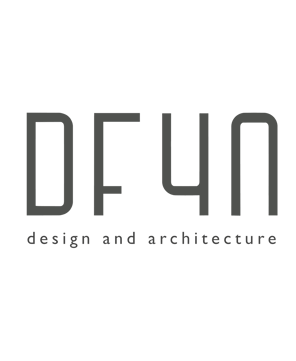 Privacy Policy:
Introduction: Welcome to DFYNDESIGN.NET This Privacy Policy explains how we collect, use, and protect your personal information when you use our website. By accessing and using our website, you agree to the terms outlined in this policy.
Information We Collect:
Personal Information: We may collect certain personally identifiable information such as your name, email address, and contact information when you interact with our website.

Usage Data: We may collect non-personal information about how you use our website, including your IP address, browser type, referring/exit pages, and the date/time of your visits.

Cookies: We use cookies to enhance your browsing experience and gather usage data. You can manage cookies preferences through your browser settings.
How We Use Your Information:
Provide Services: We may use your personal information to provide the services you request on our website.

contact information to send you updates, newsletters, and promotional materials.

Analytics: We analyze usage data to improve our website's functionality and user experience.
Sharing Your Information: We do not sell, trade, or otherwise transfer your personal information to third parties without your consent, except as required by law.
Security: We implement security measures to protect your personal information from unauthorized access and use. However, no data transmission over the internet is completely secure, and we cannot guarantee absolute security.
Your Choices: You can opt-out of receiving promotional communications from us by following the unsubscribe instructions provided in our emails. You can also access, correct, or delete your personal information by contacting us at marketing@dfyndesign.net
Changes to This Privacy Policy: We may update this Privacy Policy from time to time. Any changes will be posted on this page, and the date of the last update will be indicated.
Terms and Conditions:
Acceptance of Terms: By accessing and using [Your Website Name], you agree to comply with and be bound by these Terms and Conditions.
Intellectual Property: All content on our website, including text, images, logos, and graphics, is protected by copyright and other intellectual property laws. You may not reproduce, distribute, or use our content without our permission.
User Conduct: You agree not to use our website for any unlawful purpose or in a way that could damage, disable, or impair our website's functionality.
Disclaimer: We make no warranties or representations about the accuracy or completeness of the content on our website. We are not liable for any errors, inaccuracies, or omissions in the content.
Limitation of Liability: We are not responsible for any damages or losses resulting from your use of our website or any content therein. Your use of the website is at your own risk.
Governing Law: These Terms and Conditions are governed by the laws of [Your Jurisdiction]. Any disputes shall be subject to the exclusive jurisdiction of the courts in [Your Jurisdiction].
Remember that these templates are just starting points and should be reviewed and customized by a legal professional to ensure they meet your specific legal requirements and comply with the laws of your jurisdiction.